GT-SUITE v2024 Released!
Gamma Technologies is pleased to announce that the release candidate of GT-SUITE v2024 is ready for download. We're excited for you to discover all that v2024 has to offer, including:
Native Electric Motor Design with GT-FEMAG
Complete 2D-FE electric motor design and multi-physics analysis is now possible using GT-FEMAG natively within the GT-SUITE environment. This enables system-led electric motor development by integrating the multi-physics finite element models of electric motors within the complex systems in which they are deployed in.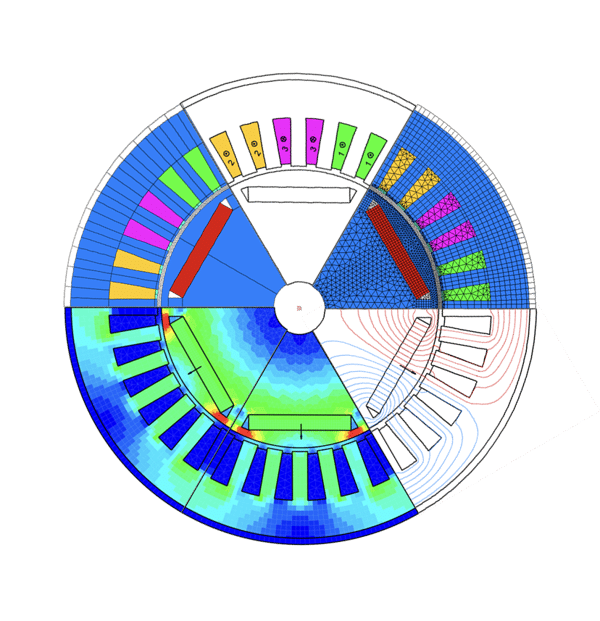 Battery Deep Physics 
GT-AutoLion realized a number of significant enhancements, including the ability to model solid-state electrolytes, simulate non-spherical particles, and account for particle size distribution. AutoLion3D has been enhanced with significant new capabilities, including internal short, nail penetration, and the ability to capture in-plane diffusion effects. The last new capability, called AutoLion4D, is included in the AutoLion3D license and offers battery cell designers the significant capability to capture intracellular effects, such as electrolyte concentration, diffusion, and particle lithiation, in cells with anode overlap.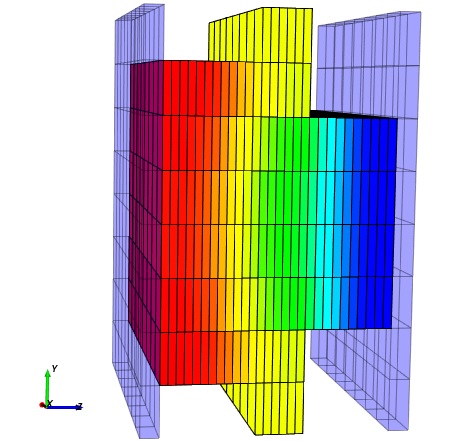 New Chemical Reactions Product: GT-xCHEM
Significant improvements have been implemented in GT-xCHEM, the next-generation chemical systems simulation solution. Best-in-class solutions from GT-SUITE and exothermia suite have been more tightly integrated into GT-xCHEM for exhaust aftertreatment, evaporative emissions, and chemical systems solutions, such as fuel reformers, cracking catalysts, carbon capture and storage, and general chemical systems. Flexible licensing options, including a new stand-alone option, are available.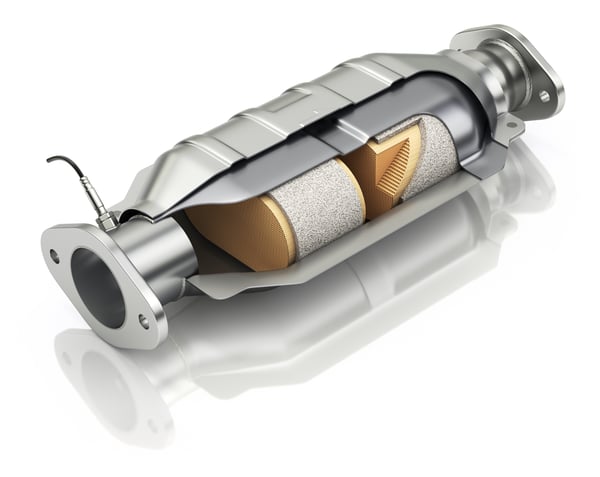 Fast & Accurate Underhood CFD Solution
A new fast-running 3D CFD approach to underhood modeling, combining solutions from GT-SUITE and Simerics, is now available. This allows GT users with little to no CFD experience to unlock the power to analyze complex angled heat exchanger systems, with 3D flow effects such as recirculation, in timelines on the order of minutes, not hours or days. Users can continue to work in GEM-3D, GT-ISE, and GT-POST, so there is no need to leave the GT modeling environment.
Accelerated Vehicle Thermal Management Models
A new VTM Fast Running Model converter toolbar has been added to GT-ISE. This new tool is easy to find and use and contains improved user guidance to simplify and accelerate thermal management models. Internal and external subassemblies, as well as two-phase refrigerant systems, are now fully supported. Alongside these developments, heat exchanger and two-phase model computation time has been accelerated, which is a key enabler to deploying complex, physics-based, thermal management systems for electric vehicles in SiL or HiL ecosystems.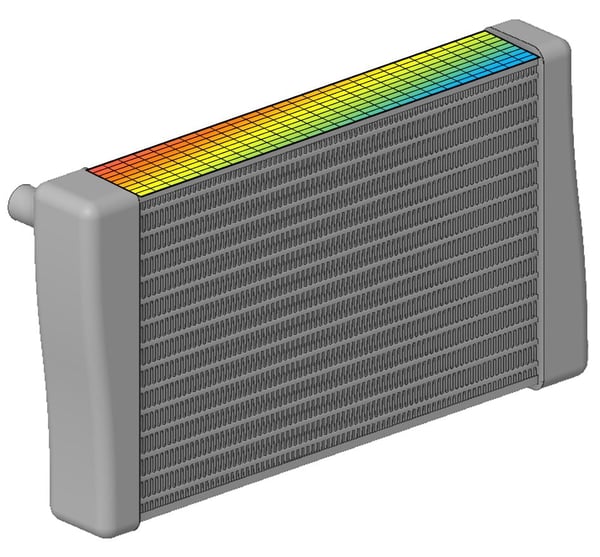 Machine Learning Assistant
Exciting new solutions, such as the NARX dynamic metamodel, have been added. With the NARX metamodel, it is possible to train the model using a dynamic system response, using multiple instantaneous plots or Time RLTs and predict the dynamic response of a system to a transient input. These new capabilities allow physics-based models to be supplemented with fast-running data-driven approaches.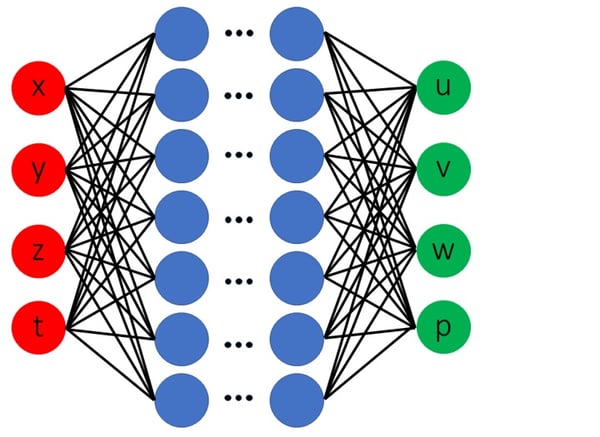 Download v2024 & Get the Release Notes to Learn More!
Download v2024 here. 
The release candidate is intended for early adopters, and we would love to get your feedback. The main contact for your site will have rights to download the installer. Then please share your questions or feedback at support@gtisoft.com.
To see a list of new features organized by application area, please download the "NewFeatures_v2023" document or view it after installing by clicking File -> Manuals -> Installation_and_Evolution -> NewFeatures.
The official release of v2024 Build 1, intended for all users, will be available in February 2024.
Please ensure that you have an updated license file to run v2024. Please see the note below and contact licensing@gtisoft.com if you have not yet received yours.
GT-SUITE GUI Licensing Update
Starting with the next GT-SUITE license file that will be issued to your organization, licenses that enable the use of our Graphical User Interfaces ("GUI" – such as GT-ISE and GT-POST) have been updated. These updated keys are valid for GT-SUITE v2021 and newer. Please visit the GT-SUITE GUI Licensing Update webpage for more details. This change is required as part of our ongoing efforts to adopt the latest technologies, ensuring that GT-SUITE remains a robust and high-performance simulation platform. Please contact your Gamma Technologies account executive with any questions. 
Visit our website to learn more about our simulation capabilities!